FX true crime anthology Fargo returns Wednesday for its third season, and with it, we'll get another badass female chief of police (Carrie Coon), a handful of scenes filmed inside quaint Midwestern diners, and all the comfort food those quaint Midwestern diners are known for. So let's get ready for the premiere, yah? Here are four hearty Fargo-inspired recipes that'll put you in the mood for all that violence, murder, and small-town malaise. Okay, then.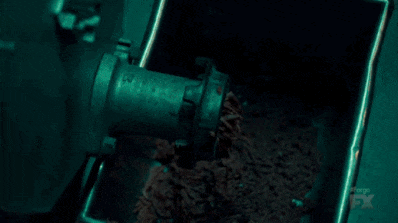 The characters of Fargo suffer from extreme hubris from time to time, which makes them pretty inept at making good decisions. Bud's Meats butcher Ed Blumquist (Jesse Plemons) found himself in quite the pickle last season after conspiring with wife Peggy (Kirsten Dunst) to hide the remains of hit-and-run victim, Rye Gerhardt (Kieran Culkin). Despite successfully getting rid of Rye's body, they find out he was the son of a local crime boss, the police chief becomes suspicious of the pair, and that's when things go from bad to worse. You know what I like to do after a long day of bad decision-making? Settle on the couch with a nice, warm, open-faced meatball sub: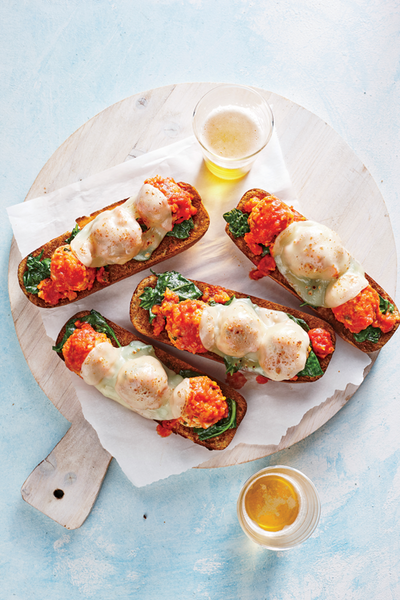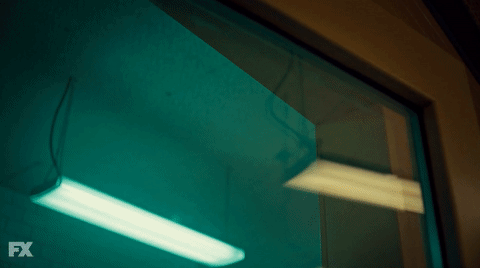 The Waffle Hut Triple Homicide was a gruesome and powerful way to set the stage in Season 2: Rye Gerhardt shoots three innocent people in succession, scampers outside and gets distracted by a flying saucer, at which point Peggy Blumquist hits Rye with her car (and drives away with his body still stuck in the windshield). Feeling a little anxious after reading that sentence? Nothing a good triple berry waffle recipe can't fix: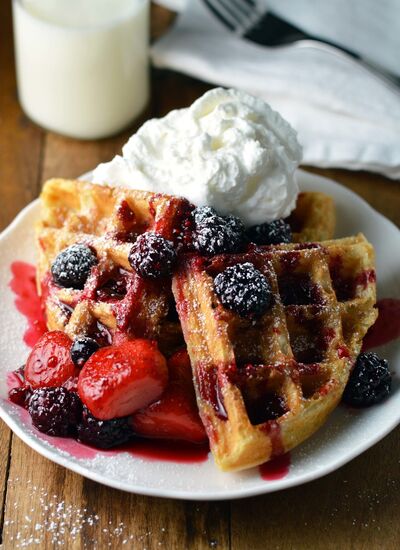 Fans of the anthology are keenly aware of the familial links between the TV series and film, with eggs being a symbol of generational ties. TV Daily writes:
In Fargo the movie, pregnant Marge (Frances McDormand)'s husband makes eggs for her before she heads out to investigate the murders at the car crash. In season one of the TV show, Bemidji chief Bill Oswalt (Bob Odenkirk) declares he'd rather sit and let the omelette his wife made him digest than have to get up and listen to Molly talk about the murders in town. And in this latest season, Lou's wife Betsy Solverson (Cristin Milioti) is unable to cook eggs for her father Hank Larsson (Ted Danson) as the smell, coupled with the side effects of her chemotherapy treatment, makes her nauseous.
This symbolism calls for the mother of all egg dishes - shakshouka - a mixture of poached eggs, spicy tomato sauce, and typically served in a large, cast-iron pan: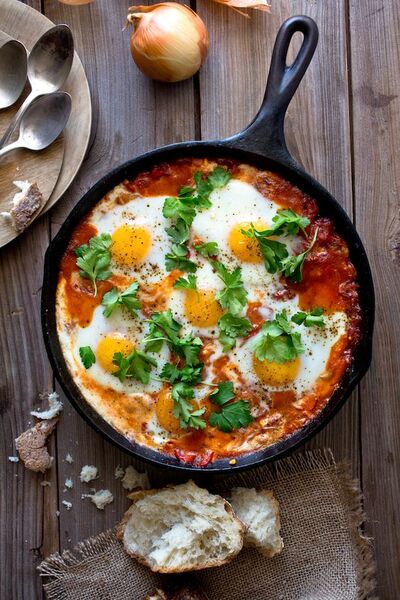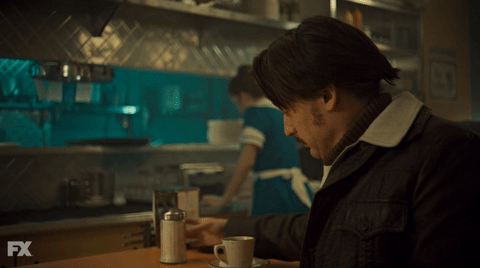 What's the best way to wash down all that hearty comfort food? With a swig of Irish coffee, of course: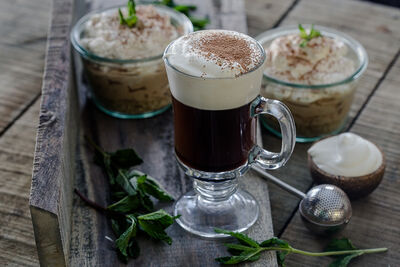 How are you gearing up for the premiere? See any foods we missed? Tell us in the comments below!
Community content is available under
CC-BY-SA
unless otherwise noted.