The Fargo Wiki is a collaborative encyclopedia designed to cover everything there is to know about the FX series. Fargo is an American television anthology drama series on FX, based on the film of the same name.This is a fan created wiki so anyone is free to edit or contribute content. They are currently 12,385 edits to this wiki.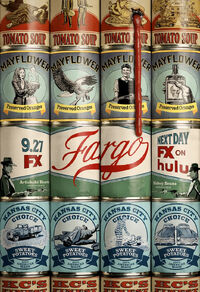 Fargo Season 4
The fourth season of Fargo is set in 1950 in Kansas City and centers on the crossroads and collisions of two migrations: Italians coming from Italy and African Americans fleeing the south to escape Jim Crow, both fighting for a piece of the American dream as two controlling crime syndicates. To cement their peace, the heads of both families have traded their eldest sons.
Starring Chris Rock, who plays Loy Cannon, the season will premiere on September 27, 2020 on FX. Other cast members include Jessie Buckley, Jack Huston, Jason Schwartzman, Ben Whishaw, and Timothy Olyphant.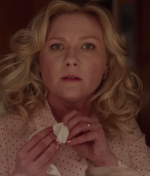 Peggy Blumquist is a main character in Season 2. She is also married to Ed Blumquist. She works as a beautician but has big-city dreams. She's trying to figure out who she really is and what she really wants as she struggles with societal expectations.
Read more →